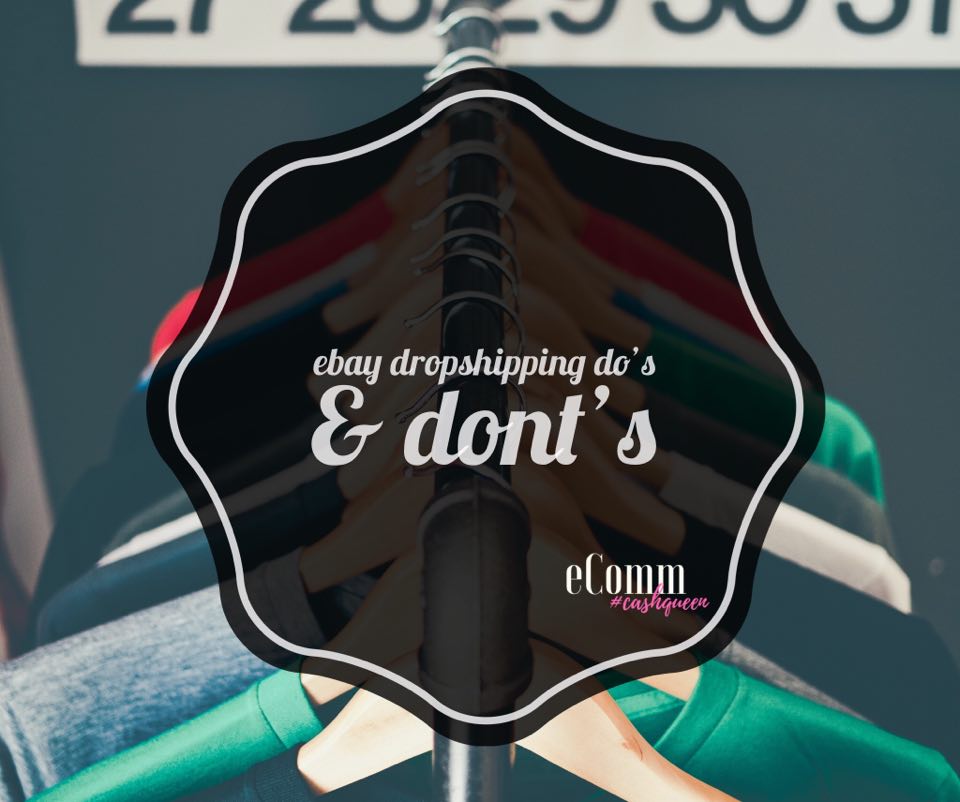 Dropshipping can be a great way to make money online, and for many online sellers, eBay is the perfect starting point. Anyone with an eBay seller account can begin with Ebay Dropshipping! You can start by deciding on what products to sell, and then sourcing those products from a wholesaler or supplier that can guarantee quick and reliable shipping. However, there are few challenges that Dropshippers may possibly face.
Check out the video below. I talk about some eBay Dropshipping Dos and Don'ts. I also share my recent experience with Dropshipping on eBay and some of the things to avoid:
Thanks for watching! Have you begun Ebay Dropshipping? If yes, how's your experience so far? I want to know. Drop a comment below.
Are you an eBay seller? Interested in learning tips and methods for successful eBay dropshipping? I invite you to join my FREE eComm Mastermind on Facebook HERE.
Until next time,