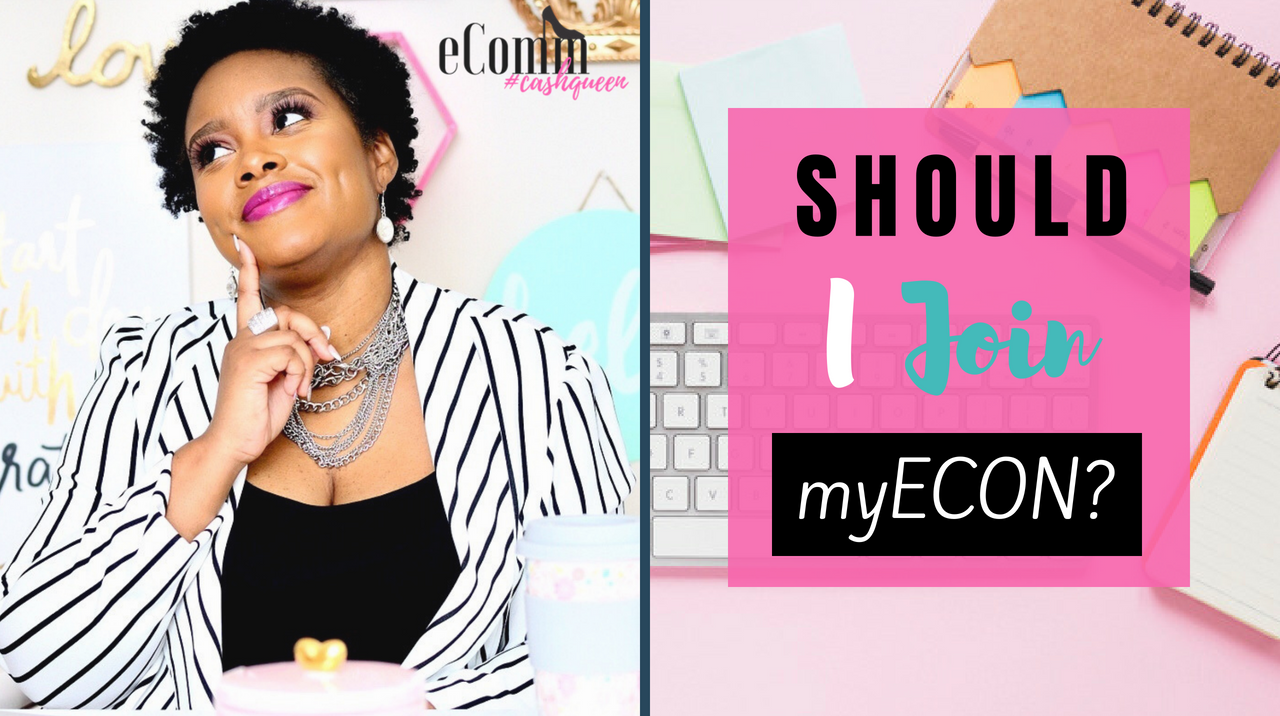 In this blog post, I talk about my thoughts on myEcon. Should I Join myECON? Why I Joined? Is it a scam or legit business opportunity?
I had heard of myEcon from several people and normally I would decline to learn more. myEcon states they can help people become financially independent, through training and instructions that they provide. I understand why someone may be reluctant to sign up for an opportunity like this. There are plenty of scams out there and programs that sell you dreams that do not exist. At first, I was quite skeptical but I knew for sure that I wanted to learn more about improving my own credit. After doing some research, I knew I had to take the company a bit more seriously this time. Who doesn't want to improve their credit and increase buying power?
I've found that there is a genuine way for anyone to start a lucrative online business with myEcon while improving their credit score and financial situation. I know, because I've done it myself. myEcon has granted thousands of people financial freedom and has been a blessing to my family.
Verdict – Should You Join myECON?
My answer is a definitive yes. After joining you'll receive access to invaluable products and services that will help you to boost your credit score, increase your paycheck and set you up for success as a business owner. There is a huge probability of building a profitable business while also sharing your experience with myEcon. But like any legit business, it will take time, experience and effort. Most likely, you could earn a significant revenue over time as member continue to witness the true benefits of being apart of this program.
I'm not saying this makes myECON a get rich quick scheme.
You'll need to be prepared to follow and apply the steps given in the program. But hopefully, this review has given you remarkable and useful insight.
In this video, I talked about why I joined myECON and what I love about the company.
Thanks for watching! Are you still doubtful about joining myECON? If so, feel free to drop me a comment below and I'd love to help!
Get more info about myECON and join me HERE.
Blessings,