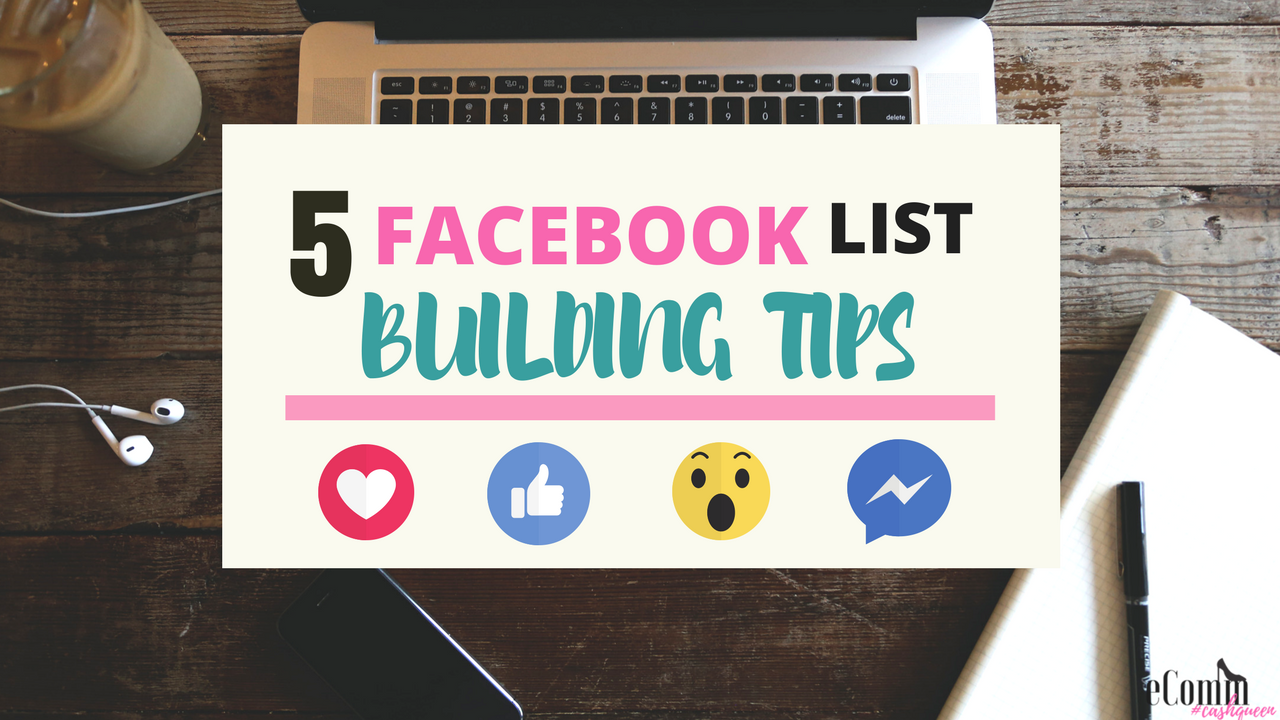 When you're thinking of starting an online business, building a list should be a top priority. Did you know that you can convert some of your Facebook friends and followers into subscribers on your email list? Social media is such a noisy place to advertise to customers. While Facebook can be a useful marketing tool, you may find it even more rewarding to pull your customer into a more quiet space. That space is the email list.
Building a list and communicating with that list is a great way to build a relationship with your potential and current customers. When you grow a connection with your subscribers, they will understand that you're just not a fly by night business. Trust is the key to a having a thriving business. Whatever social media platform you choose to market on, it's very important to understand the ends and out of that platform and work it to the best of your ability.
Here are some ways you can use Facebook for rapid list building:
1. Understand the platform.
Should you mention your business on your personal page? Yes, but be mindful what you are posting on your page. Learn how to creatively craft posts that will attract the attention of your ideal customer.
2. Showcase who you are and your business.
Use your personal profile to display who you are and how your friends and followers can connect. This can be done without being spammy.
3. Attach the pages you manage. 
Attach the pages and groups you manage to your personal profile so that your friends and followers can easily join and connect with them.
4. Take advantage of your fan page cover photo.
It is a great place for you to get leads, make an outstanding logo and put a link to your freebie.
5. Be creative.
You'll need to post great images and choose content that encourages people to visit your site.
This video will show you the best tips to build a sizable list using your Facebook profile:
Thanks for watching! Are you still struggling with building a list? If so, feel free to drop me a comment below and I'd love to help!
If you are looking for more tips like these or perhaps looking to get started, I invite you to join my FREE Facebook group, The eComm Profit Tribe HERE.
Get Your ConverKit Free Trial HERE.
Grab my Fanpage Genius Facebook Page Course HERE.
Blessings,