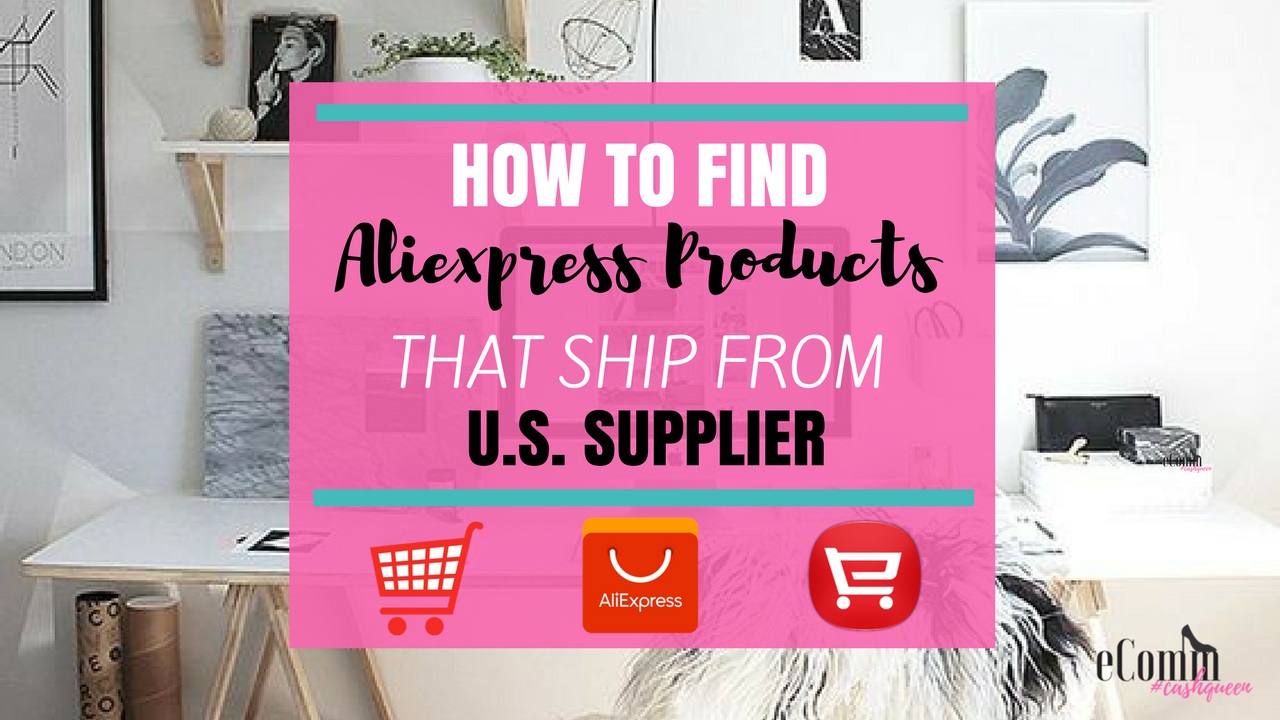 Do you feel stuck because of watermarks, reviews or other reasons that may have turned you off about the supplier?
How to Find Aliexpress Products that Ship From U.S. Supplier?
Then this is the right time for you to switch to a USA supplier. Shifting to a USA supplier can help you get things in order before big issues arise. Use this method if you want to add products with high purchases, ratings, and reviews before listing an item from a supplier you aren't comfortable with.
One of my favorite places to check for AliExpress items is on eBay. More times than not, eBay will have the same product for the same price or slightly more. Many of the items are located within the U.S. which is a win-win for you and your Shopify store customers.
Even if the items you find on eBay also ship from China, I personally prefer the response to missing items and returns on eBay vs AliExpress. Many China eBay sellers offer e-packet and ship very quickly.
Drop shipping is a great e-commerce business system for new and experienced entrepreneurs. / AliExpress Products
And by finding products that ship from U.S. supplier, you decrease the uncertainty related to delivery and order processing, making dropshipping more flexible and manageable.
In this video, I'll show you useful tips to help you ship products quicker to retain customers and increase sales:
Thanks for watching! Are you still struggling with choosing a shipping strategy for your online store? If so, feel free to drop me a comment below and I'd love to help!
If you are looking for more Shopify tips like these or perhaps looking to get started, I invite you to join my FREE Facebook group, The eComm Profit Tribe HERE.
Just getting started with Shopify? Grab my Free Shopify Setup Guide & receive more info on Shopify HERE.
Shopify FREE Trial HERE.
Shopify Setup Series Course HERE.
Learn to create like a design pro by registering HERE.
Blessings,