This one's for my Amazon sellers who are struggling with finding profitable products. I've developed a method called the 3 P's that I teach my students. I'm glad to share it with you here.
Don't you just hate the feeling of finding products and realizing that once they sell, you've only broke even OR worst, you're upside down in profit!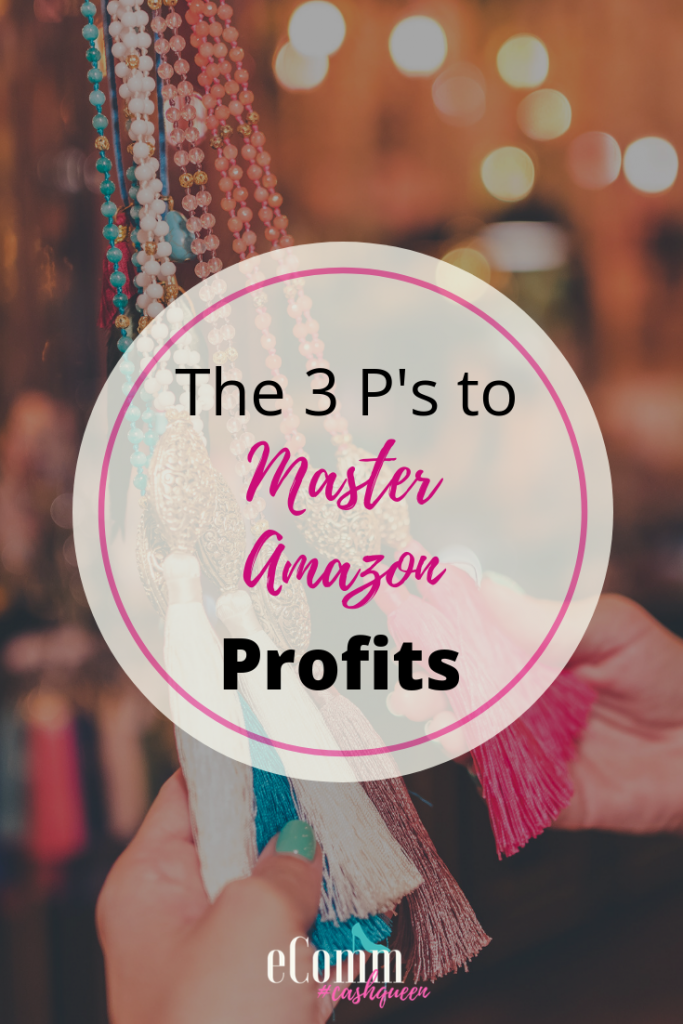 To succeed with Amazon selling you must be willing to go the extra mile and do more research than your competitors.
Follow the 3 P's & win every time:
PRECISE: you want to calculate what you're spending and what you're earning (after fees) to the DOLLAR. Don't be afraid to break out the old calculator and do the REAL numbers. Use apps such as Amazon without the Fees. If FBA uses the fee calculators. Be sure to add shipping costs into products that you must pay to have shipped. Know what you're earning! NO profit, don't list.
PRICING: you will find many sellers on Amazon selling items for ridiculously low prices and wonder how they are getting profits. Many of them consider cashback earned as profit and are willing to take pennies on the dollar for items. I would suggest staying far away from those listing and look for other listings that give you some breathing room in the Profit. At times, even look at possibly creating your own listings from time to time. Be sure that you have some profit before listing. Even if the item is ranked a bit higher, greater profit will be worth it once a sale is made.
PROFITS: Decide how much you can afford to spend and stick to your budget (even if that means putting your store on vacay). Decide what's the least you'll take on items. Just remember: You only need a few high ticket items to sell in a day to hit your income goals but don't list high ticket items that don't give you good profits. Only you can decide what acceptable profits mean for you.
Take your time and take care when listing products. Spend time doing the research and you'll be happy with your results. Careless listing equals account suspension. Apply the 3 P's and walk away happy with your profits!
Any questions about Amazon pricing & sourcing? Post them below in comments.
Blessings,