Each one of us has something that we can contribute to the world.
Your gift is your purpose in life. Your mission is to share with the community what you were born to do; it's your love magnified.
Ask yourself: Do you confuse purpose with mundane things such as career, being successful, and getting rich?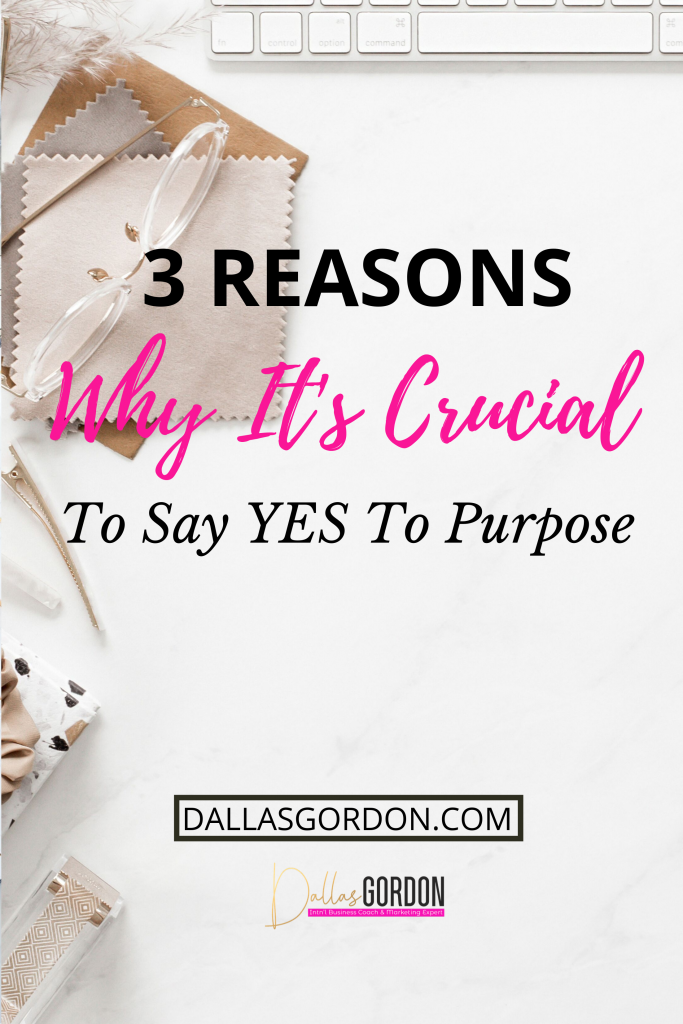 Here are three reasons why you must follow your divine purpose.

1. Your purpose is what makes you authentic.
It is what sets you apart from the crowd. People like real people. You might not be everyone's cup of tea, but "real" is what sells. You don't need to be what others expect for you to be. Show up as the authentic person you were born to be.

2. Your purpose is what sells and stories sell.
People are conceptualized to listen to stories and relate them to their own lives. People treasure how you make them feel. As a entrepreneur it's a great privilege to have the ability to change how people see the world and inspire them into action.
Not sure how to manifest your true purpose in business and want Steps for getting in alignment? Learn more about the Purpose Driven Bootcamp Replay here (use code: SAVE10 to take off 10%)

3. If you don't show us you, who will?
There is somebody out there who's waiting and desperately wanting to grow. They'll only do this when they witness your growth. Your growth will inspire them into action. There are people waiting for you to follow your true purpose in life. Their success depends on it. So it's so essential for you to fill and walk in your shoes.

Trust in your intuition and follow your guide.

Do you believe you're fulfilling your purpose in life and business? Comment below. I'd love to hear.

Watch the full video below:


Not sure how to manifest your true purpose in business and life?
Learn more about the Purpose Driven Bootcamp Replay here (use code: SAVE10 to take off 10%)
With love,