Indecisiveness one of the common roadblocks for entrepreneurs.
An indecisive person is someone who cannot settle with one idea. Not making a decision can delay success. Indecisiveness is self-sabotaging. Let's talk on how to overcome this.
Lack of focus is the primary reason for being indecisive.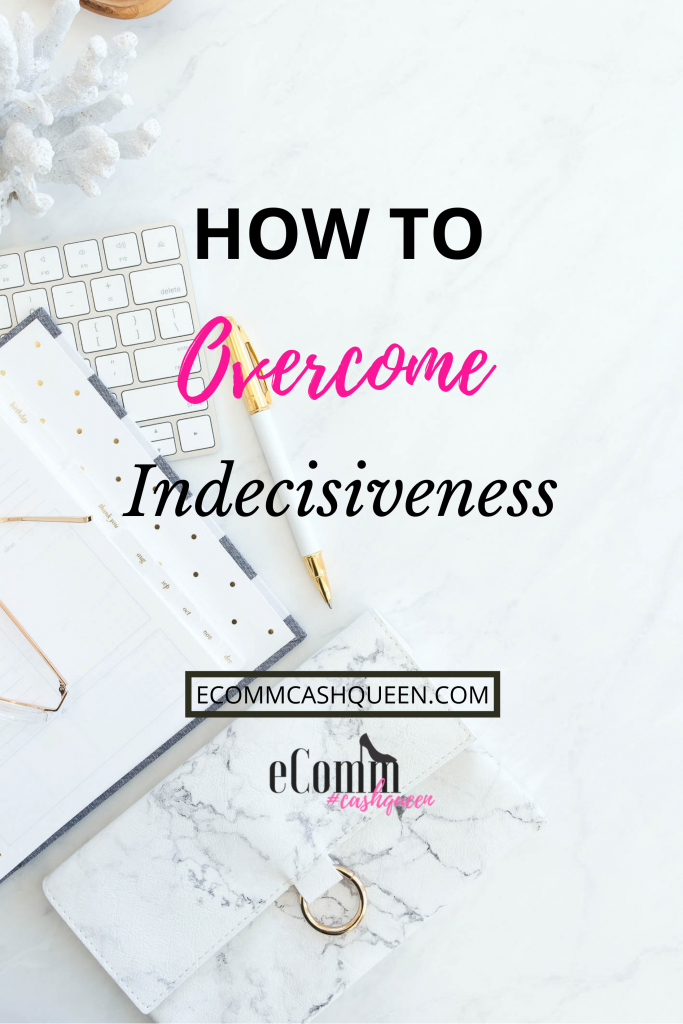 I love this acronym for the word FOCUS: "Follow One Course Until Successful".
Why is doing this so important?
Lack of focus is killing your productivity.
Many times, you may have so much on your plate that it seems impossible at the moment to determine which tasks should be a priority.
Here are three tips for overcoming indecisiveness and paying attention and prioritizing what must be done:

1. You can't do it all. Increased productivity comes from narrowing down and making a choice.
Ever heard the saying: "Don't be the Jack of all trades, and master of none." Narrow down your choices to one or to just a few. The more options you have, the harder it becomes to focus on and master one thing.
2. Success is within you.
Remember you are in the driver's seat of your own life. Find out what you want, and go after it. The ability to manifest our dreams dwells inside you. Everything you do in life starts from within.
3. Decide what you will do, follow through and finish.
One of the most freeing feelings is getting something done. But in order to finish we must get out of our own way. Our biggest roadblock is our own thinking. Oftentimes, initiating a task is challenging but the best time to get started is now.
Good news!
You can overcome indecisiveness.

Watch the full video below:


Blessings