Want to make your customers happy?
Make something more convenient for them. People love and will pay for convenience. I personally love shopping with companies who make life more convenient for me.
Sell solutions and you'll never have a problem selling out.
Due to the rise and success of e-commerce, many local businesses have closed their doors. Consumers no longer want to leave home and shop for products. Why do that when Amazon delivers whatever they want to their front door in as little as one day?
Ask yourself: "How can I make things more convenient for my clients and customers?
Here are some tips for using convenience to sell more:
1. Offer them a one-stop-shop. What products can you offer alongside the product your customer wants that they'll need anyway? They'll appreciate you saving them time and energy by offering them all they need in one place.
A great example: Home Depot sells the product and also offers installation at a great price if you use them to install. Try applying similar strategies to your business.
2. Offer them free shipping. I'm a shopper who loves free shipping. And most people do. There's nothing like finding an item you'd like to purchase and realizing that it's also free shipping. That's a win-win. Can you save your customers on shipping?
3. Bundle your services. Instead of just selling individual services, bundle them. Put together a nice package so that they can get more of what they want for a great price. How can you bundle your services to offer more value? This can be applied to any business.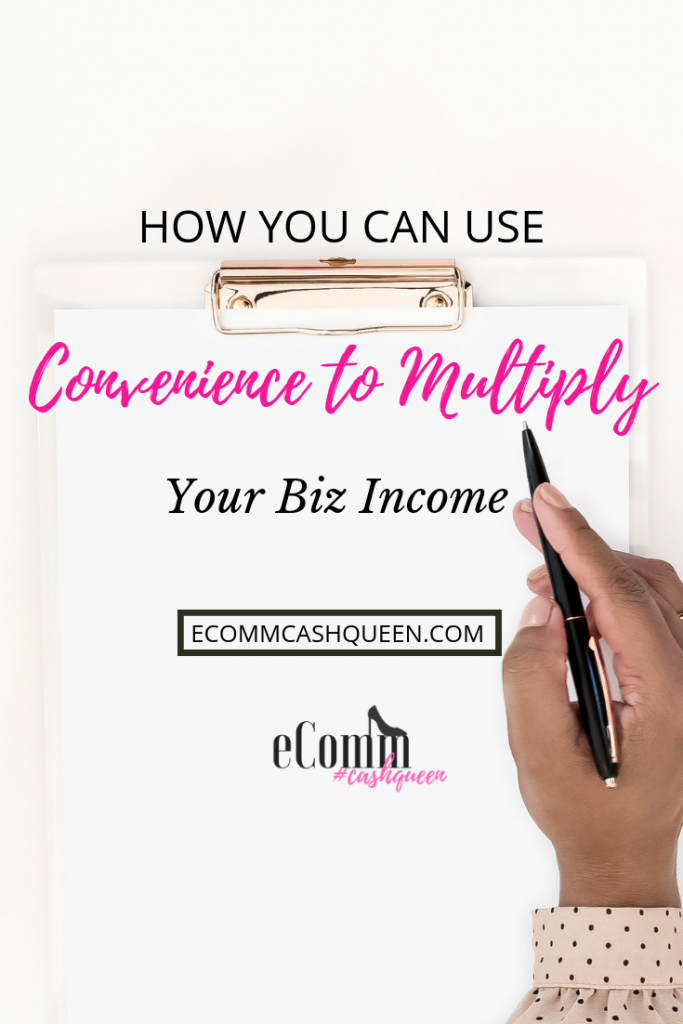 4. Create a subscription box. Can you create a subscription box to create residual income? For some business owners this option works like a charm. Package your products together and charge a monthly fee.
Questions to ask yourself:
How can I save my customers time?
What extra services can I add on that my customers will find helpful?
How can I package my services to provide more value?
Get to know your customer. Different people measure value differently. The more you get to know your clients the more you will know what they find valuable and be able to offer that to them.

Here is my full video on How You Can Use Convenience to Multiply Your Biz Income – watch it below:
Feel free to drop a comment below and let me know which tip you'll apply to your own business.
You're invited to join our Facebook group where we do live trainings and more here