Are you struggling to find the right product to sell online?
Maybe just trying to remove unnecessary items from home?
Before you toss out the worthless pieces lounging around your home, you might want to explore the things you didn't believe you could sell online. And if you think there isn't a passionate group of buyers or an audience for your particular product, think again.
Below you will find out Why Strange Things Sell Online: Some of the Strangest Things I've Sold.
You will be shaken to recognize that some of the goods on this list can make you earn profits by selling them online. I tested and discovered some unusual things you probably didn't know you could sell on the internet.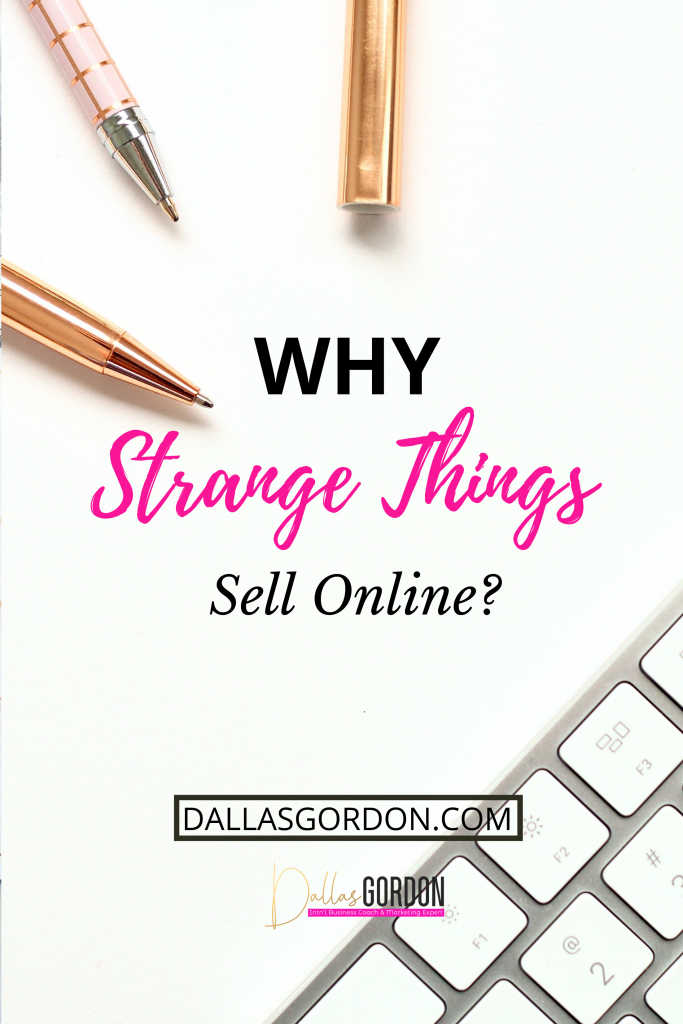 Some of the weirdest things I've sold have been:

1. Cow and chicken feeders: I'm not a farmer and know nothing about farming. Plastic and plated metal are the two foremost preferences for manufactured feeder and water supplies. But I favor plastic waterers because you can mark the water level and they're easy to wash.
2. Aquarium equipment: But, I don't have fish. Finding the right supplier of various aquarium equipment is essential to ensure your market success.
3. Novelty toys: Such as fake poop and fart sprays. A lot of people purchased these to play pranks on others because they are a great way to clear a room, literally.
4. Fake beer belly pouch: This is a perfect gift for anyone. They look absolutely realistic and others would probably take notice.
5. Checkbooks: What people like about checkbooks is that you can also put bills and receipts inside. Perfect to use for your business needs.
6. Fake Gold: This will surprise you, but in fact, there are many people that will buy gold plated items. It's not that there's anything wrong with purchasing fake gold. It's just that it doesn't have any real value.
7. Trump socks: These socks are hilarious and they are such a hit!
8. Molding clay: Men and women use this product every day. It helps hold your hair together as you'd like it to. People will like the scent, texture and ease of use.
I've sold lots of unusual products and it's earned me tons of money. The point is that these are things I'd never use, but they sell like hotcakes. Things you never would've imagined are worth cash! Now do you see Why Strange Things Sell Online?
Looking for more tips like this? Join the FREE Facebook group HERE.
Want to join a world-class training community with access to courses, workshops and more to propel your online success?
Click HERE to learn more about joining the #FreedomTribe.
Be sure to drop me a comment below. I'd love to hear from you!
Blessings,