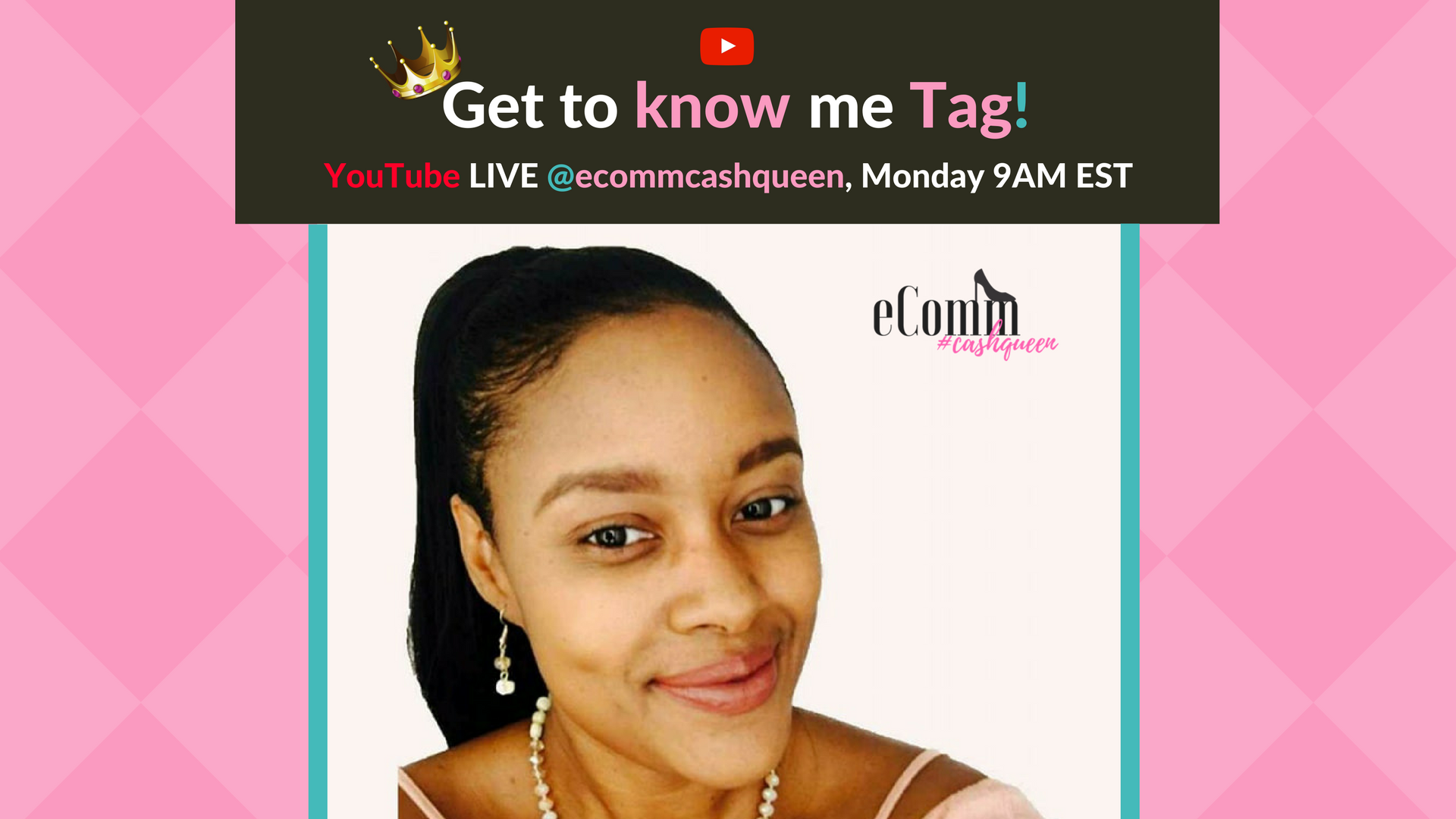 I was tagged on YouTube by Janine Cummings in the "Get to Know Me Tag". This was truly a great experience and has encouraged me to continue my new LIVE show on YouTube: Life & Commerce.
Have you hit the LIVE button yet and broadcasted yourself? Broadcasting online can transform your business. The reason for this is, your online business is virtual and people aren't able to have that face to face personal touch that they would if they could visit you locally. This is where live broadcasting comes in. It's a powerful tool to quickly develop a personal connection and build trust online.
Here are some of the answers to the question I shared on YouTube for the "Get to Know Me Tag":
1. What is your daily routine?  ~ Life and Commerce
My ideal morning routine is to wake up and give thanks for at least 5 things. I always pray and thank God for the day. I love to express gratitude each morning I open my eyes. Then I meditate and read my scripture of the day. I say my affirmations and I look at my dream board. I typically go and have my protein shake before I go work out for at least 30 minutes. After doing all this I'm super pumped and ready to start the day.
2. How do you stay focused and grounded on your goals? ~ Life and Commerce
I keep a journal and also keep up with my google calendar. Just last year I started to plan all the way out to the year ahead and I began journaling. The way I stay focused is with the mindset: "If I haven't planned for it, I don't do it." Learning to say, "No" to things that don't fit within my schedule was a great change for me. It's worked wonders for my focus.
3. How long did it take you to really get a good handle on e-commerce, selecting the best products and etc.? ~ Life and Commerce
I would say probably after my first or second year. I really started to get a good hand on selecting products, looking at trends, and seeing what people were more likely to buy. Each year, as I've continued with online selling, I've learned and improved more and more.
4. Have you been to jail? Have you ever been arrested? ~ Life and Commerce
I found this question funny! It's a running joke that I realize I wouldn't hold up in jail. I'm so grateful that I've kept myself out of that kind of trouble.
5. I read somewhere that you had a bachelor's degree in divinity. Please share how do you incorporate ministry within your business ventures? ~ Life and Commerce
Being in business is my passion. At first, I struggled with bringing my passion for helping people live a better life together with eComm Coaching. I wasn't sure how to use my degree in theology alongside my business, but I've learned that I don't have to divide the two. I love helping people grow financially, mentally, spiritually, and in all areas. As you can see in my title, I'm also a success motivator and I bring that fresh motivation and positivity into all my teachings. I feel like it gives me that edge and makes me unique as a coach.
Want to learn more? In this video, I take on the "Get to Know Me Tag" LIVE on YouTube. Check out the replay:
Thanks for watching! Drop me a comment below and let me know you stopped by. I'd love to hear from you.
Looking to learn how to sell online or increase traffic and sales for your biz? Click to access my FREE Facebook mastermind group, The eComm Profit Tribe HERE.
Blessings,