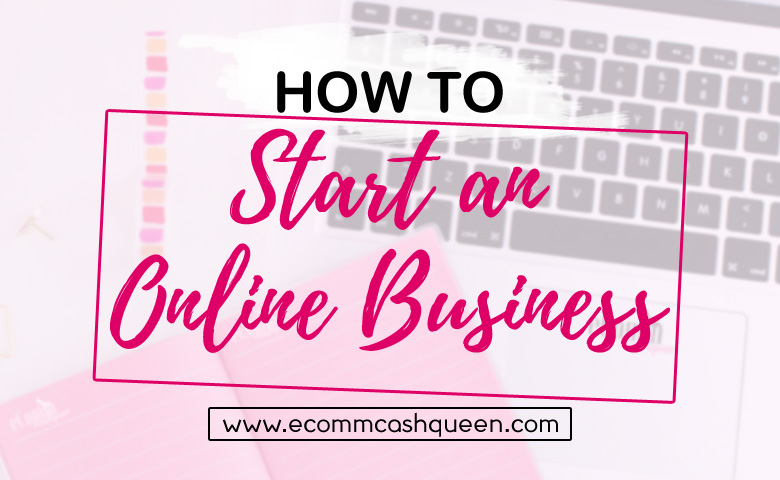 The idea of starting an online business is becoming more and more attractive especially with instability in the job marketing and economy. Aspiring entrepreneurs want to create more stability and freedom for themselves and their families. They want to travel, save and accomplish more in life outside of clocking in and out of work. Imagine a life where you can travel spontaneously and work from any location in the world. Imagine what it would feel like living a life with absolutely no limits. A life where you call all the shots? These are some of the benefits that building a successful online business can provide.
Now, I won't lie to you. Building an online business isn't the easiest thing in the world and it comes with ups and downs. It's most certainly not an overnight process or get-rich-quick scheme. It takes hard work, consistency, dedication and a tough mindset to see things through to the end.
Let's talk a bit about what it takes to start an online business
An idea / Start an Online Business
Did you know that every single person in this world receives more than 1-billion-dollar idea every single year? Imagine what would happen if we actually took what was in our head seriously. Now, I'm not saying that every single idea is meant to be acted on. But we should take the ideas that cross our minds a bit more seriously and allow some time to think them through or at least write them down to revisit later.
It will take an idea to get your business up and running. Maybe you have one that idea that's been keeping you up at night for years, but you haven't stepped out on faith, maybe out of fear of rejection or of what others will think. Maybe you believe there's no one in this world who would be interested in purchasing your product. Whatever it is that's holding you back, it's time to put those doubts behind you and take the leap! Your ideas matter!
A Budget / Start an Online Business
There are some people who are able to pull off an online business with no startup funds at all but I recommend to have at least some money to start your business. Plenty of challenges arise when starting a new venture and it's a good idea to have a cushion to fall on just in case anything goes differently than you've planned. Decide what your budget is for starting your online business. Do some research on websites, marketing software's and more. What will you need to run your business? Will you need a coach or mentor? Will you need a mastermind or support group? Once you factor in all that is needed to start your online business, then you can determine just how much you'll need to get started and budget for the expenses. 
The Knowledge / Start an Online Business
What will it take to become seasoned in your industry? What will you need to know? Do you already have the knowledge you need or do you need to take courses or hire an expert coach to gain the knowledge you need. The right information is super important when starting your online business. There are loads of people and resources right online to help you get started. Determine how much time you have to learn about your new business and whether or not you're comfortable with the learning curve ahead.
Take action / Start an Online business
What's going to set you apart from those who just think about starting an online business and actually starting the business is taking action. Many people talk about their dreams and desires but very few follow through and take action. Taking massive action is how I arrived where I am today and I know that many other successful entrepreneurs would say the same. As you gain new information about starting your business, take time in each day taking actions and moving towards your desires. 
Get started / Start an Online business
Remember, some action is better than no action at all. You may not be able to get everything done in one single day but at least you can start somewhere. What can you do today to get your online business started? What's your plan to get up and running? Even if it involves hiring someone to assist with a particular part of the plan, what will you do today to take an action towards the master plan?
Maybe you're ready to start your online business but you don't feel you have the knowledge or skills to pull it off. Do you need a coach or strategy session to help you pull this off?
I invite you to book a strategy session with me OR learn more about becoming a #FreedomTriber today.
Enjoy this post or have questions? Feel free to post them below. I'd love to hear from you!
Let's prosper!