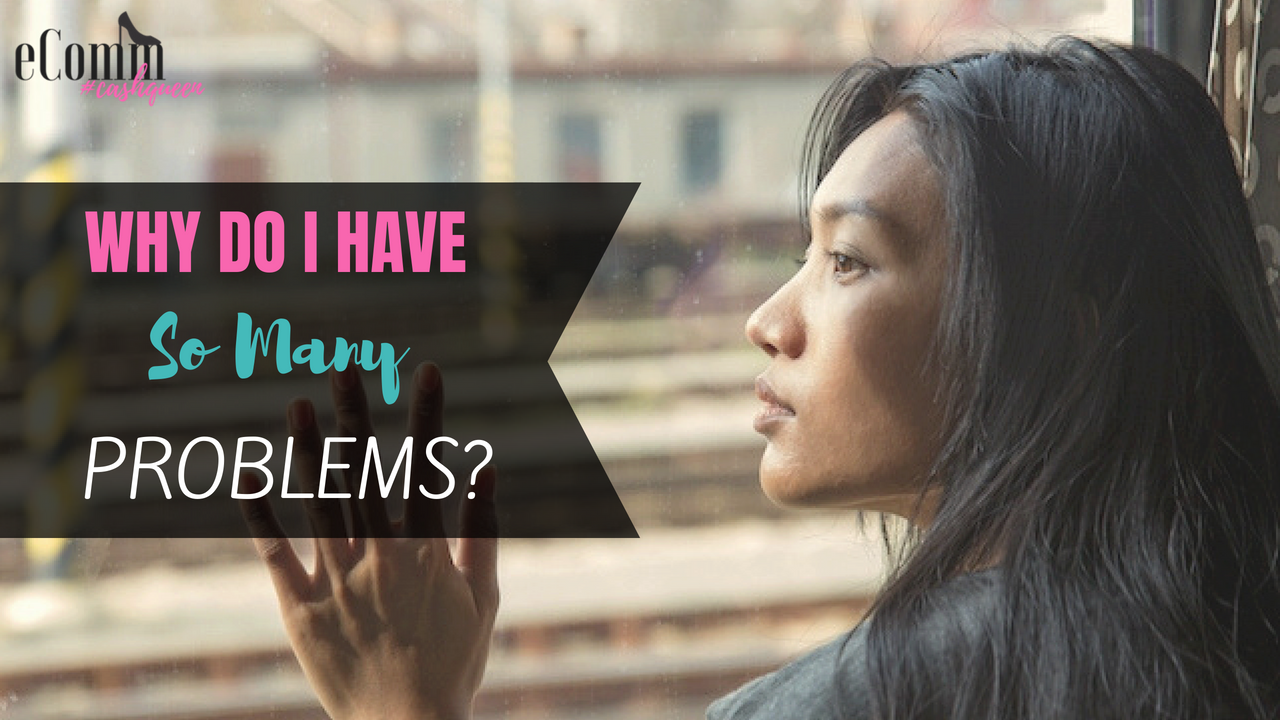 Life is a gift but it is also full of ups and downs. At one point, one may face a tremendous challenge in all aspects of his life: health, family, career, and relationships. Having different problems at the same time can cause a great deal of stress. And it may be that the last thing you want to do is face them. Some have been brought up to believe that problems are bad. But once succeeded, these hurdles only make a person stronger and better.
The greatest tests come for the greatest giants. Having strong problem-solving skills can make a huge difference in your life.
Why do i have so many problems?
– Here are 5 ways to make your life a whole lot simpler:
1. Your circle is problematic 
It's time to cut the cords. If your friends have become a threat to your inner peace, you may need to cut the friendship by seeing them less frequently. Spend more time with positive friends that provide comfort and help reduce stress.
2. You are problem-focused.
The enemy knows that when you focus on your problems you attract more of them to you. Ever heard of the law of attraction? It is the energy that draws whatever we are focusing on into our lives. Instead of focusing on the difficulties, look for the growth opportunities in your problems. This will show you exactly how to solve them.
3. You aren't giving thanks and practicing gratitude.
Gratitude is the first line of defense towards overcoming anxiety everytime a problem arises. It is when you appreciate all areas of your life and not taking anything for granted.
4. You've got greatness in you.
It is true that everyone holds greatness within themselves. However, you must find your true passion in life to unleash it. A life full of greatness starts to unfold the moment you believe in yourself.
5. You're only being prepared for your next level so get ready.
Problems aren't problems. They are opportunities to grow. See obstacles as chances to learn, progress, and become a better version of yourself.
You may have too many stressors and doubts. But you also have the power to decide on the things that you can and cannot do in your life. Remember positivity is power. It acts like a muscle. The more you use it, the stronger it gets.
From Pain to Power is truly a transformative story of triumph and it's a must-read.  There's an antidote for gratefulness mentioned in the book so be sure to grab your copy.
Grab your copy of From Pain to Power HERE.
In this facebook live video broadcast, I'll show you effective methods for solving your daily life problems.
Why Do I Have Sooo Many Problems? 🤔😱#paintopowerbook launch party! Get your copy (link in comments)*

Posted by Dallas Gordon on Monday, August 27, 2018
Thanks for watching! Are you having a problem in your life right now? If so, feel free to drop me a comment below and I'd love to help!
Pre-order your copy at a limited time price HERE.
Sign up for updates HERE.
Anyone who has received their copy of the book early and have read the book, I'd love to get your feedback. Join the group HERE.
Blessings,