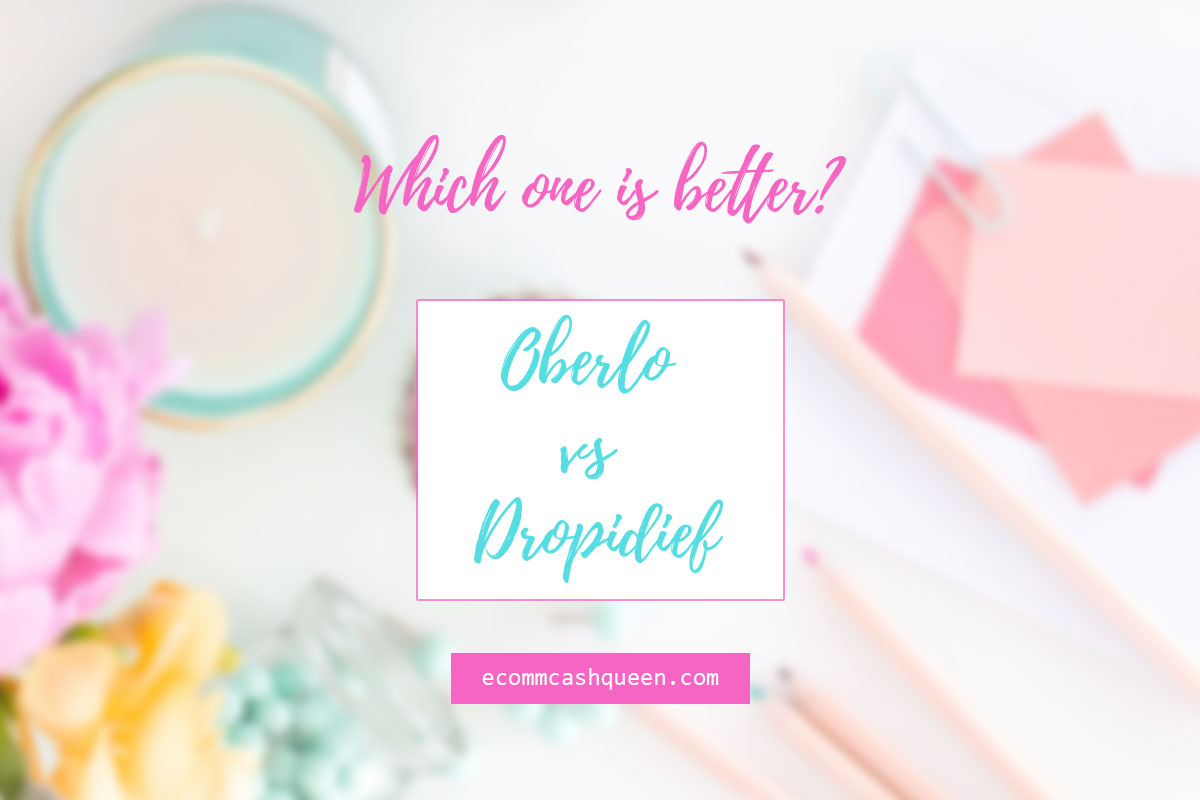 So, I had to include both of these tools within the same post because I receive questions often about the difference between the two tools and which should be used. Today, we're going to talk about Dropified vs Oberlo, what I like about both, which tool I prefer and why. I've used both tools for extended periods of time.
If you're a dropshipper/online seller, I don't need to explain to you how time consuming adding products and fulfilling orders can be. You already know (smile). Sourcing and adding products can take forever and the same goes with filing orders as well. These are some of the most dreaded processes for dropshippers.
These mundane tasks are what make these tools that we're going to discuss mandatory. Please don't ask me to add products or fill orders manually. The answer will now ALWAYS be a "NO". Both tools ease the process of product addition and make fulfilling orders seamless.
A little about what the tools do:
Both tools make it so that you can visit an online store and add products including description and image to your Shopify store with the click of a button. On the backend, these tools also allow for automatic fulfillment as well when it's time to fill orders.
What's the difference between Oberlo and Dropified?
Both tools are great but I really do think it depends on the person and what ease-of-use means for them. For me, the Dropified app just feels better, seems easier and is less glitchy. The Dropified app has convenient monthly payment plans and has large variety of stores you can add products from compared to Oberlo. Oberlo is making new additions to it's app and improvements to increase ease-of-use, but from my experience the app is limited to only product additions from Aliexpress and from within it's own marketplace. Oberlo has also updated payment plans for affordability and has also added a free plan for up to a certain amount of product additions. I just happen to prefer the way that Dropified works for me as well as pricing.
The good news is that you can test drive both and choose one that works best for your biz. Oberlo has a FREE starter plan which is awesome for some that wish to test a tool for an extended amount of time before making the monthly commitment.
Are you ready to cut out much of your work with order fulfillment and product sourcing?
Get started below:
Please come back and let me know which tool you decided to stick with! I'd love to hear from you in comments.
Want to learn more about how to get your dropshipping business started? Download my free dropshipping guide HERE.
Let's get this cash!
Drop me a comment below and let me know you stopped by. I'd love to hear from you.
The Profit Freedom Tribe Academy & Mastermind is Launching soon! Sign up for updates HERE.
If you are looking for more FREE eComm tips like these or perhaps looking to get started, I invite you to join my FREE Facebook group, The eComm Profit Tribe HERE.
Blessings,