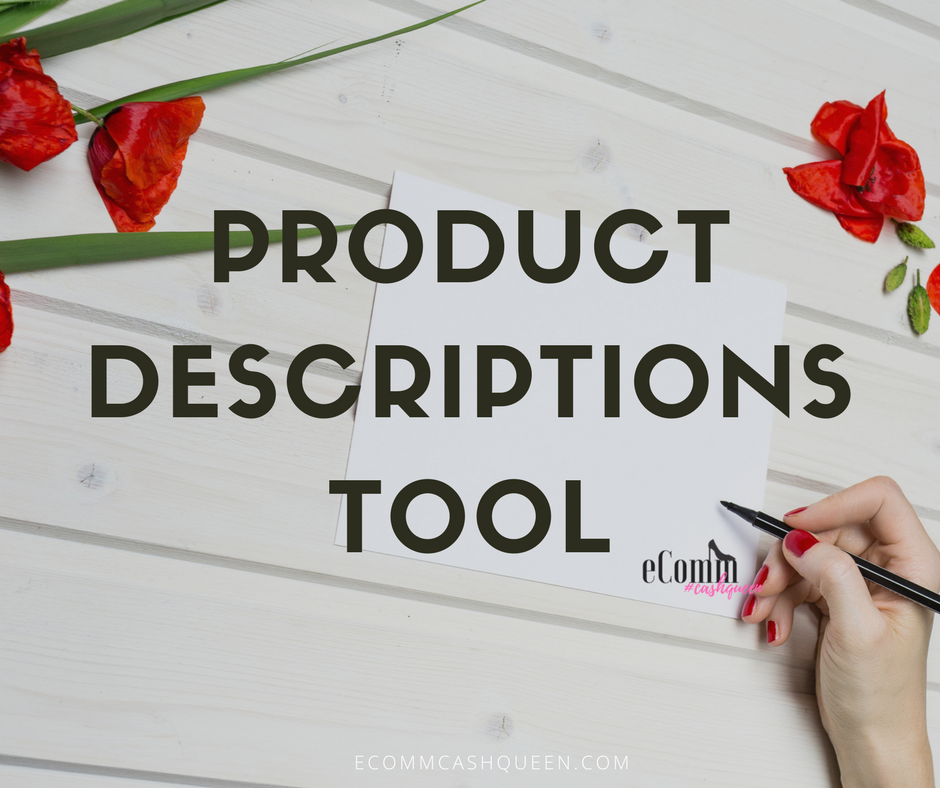 Do you pull your hair out when trying to write product descriptions that sell? I have a really cool FREE tool for you, that I use often when I get stuck crafting product descriptions. The goal of the product description is to provide the customer with enough information to compel them to want to buy the product immediately.
Using generic words like beautiful or nice just may not cut it! You want for your visitors to actually envision themselves using your product or service. The words you use to describe what you sell ARE important.
To use this free tool visit HERE.
This website will help you to use descriptive words to describe everything from Animals to Real Estate! The site also gives you a hand with writing complete phrases to describe your products. If you want to know which keywords are making more money, below is the picture of words used to describe jewelry.
[bctt tweet="Start using this guide in writing your product description as it speaks and appeals well to your ideal buyer." username="@ecommcashqueen"]
Check out this resource and let me know if it helps! If any questions, I'm always around 🙂 Drop me a comment below.
Are you looking for essential tips and resources on how to sell products effectively online? If so, I invite you to join my FREE Facebook group, The eComm Profit Tribe HERE.
Until next time,