How to Succeed in Print on Demand in 2023: Tips and Tricks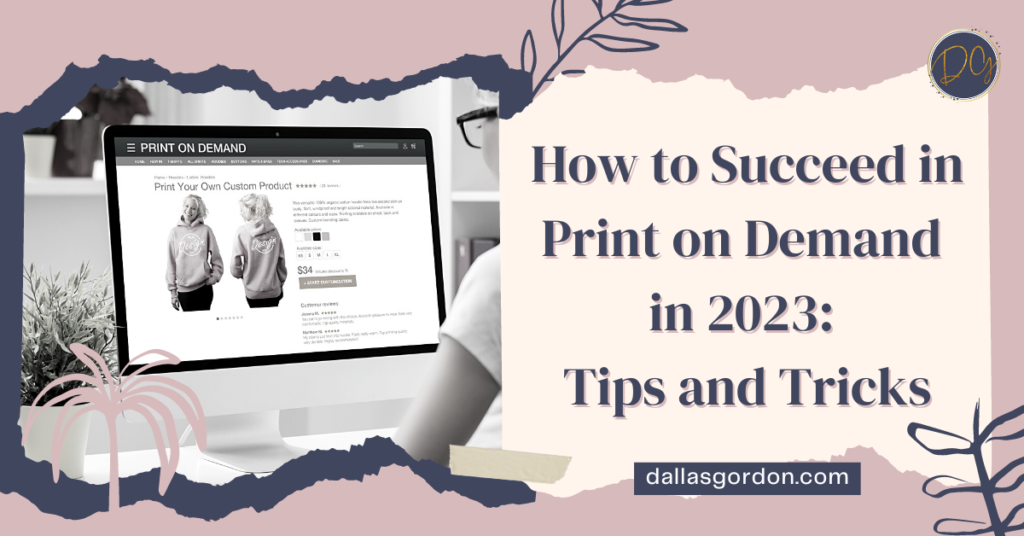 Print on Demand (POD) has become a popular way to get your products out to customers without having to invest in a large amount of inventory. It's a great way to jump on trends and make money fast, but there are a few tips and tricks you should know to ensure your success in 2023.
Here are three ways to create success without compromising your values:
1. Find a Reliable Supplier
The first tip is to find a reliable POD supplier. You want one that is going to charge you reasonable prices so that you can get your markup and make your profit. Also, look for a supplier with great customer service and quick turnaround times, so your customers don't have to wait too long for their orders.
2. Study the Trends and Go Where the Traffic Is
The second tip is to study Trends and go where the traffic is. Research what people are buying and what's trending right now. You can also jump on existing marketplaces like Etsy, so you don't have to worry about starting your own store or social media accounts.
3. Test Your Products
The most important tip, however, is to test your own products. Order samples of everything that you are going to be selling to ensure that the quality is up to par. This will help you avoid bad reviews and angry customers and will set you up for success in the long run.
If you'd like to learn more about how to succeed in Print on Demand this 2023, I invite you to watch my full video here:
Plus, don't forget to download my free guide: No Hustle Marketing Strategies for Spiritpreneurs. It's packed with strategies and insights on how to be successful, without ever having to give up your morals or values.

---