Selling Subscription Boxes: Cratejoy vs. Subbly – A Side-by-Side Comparison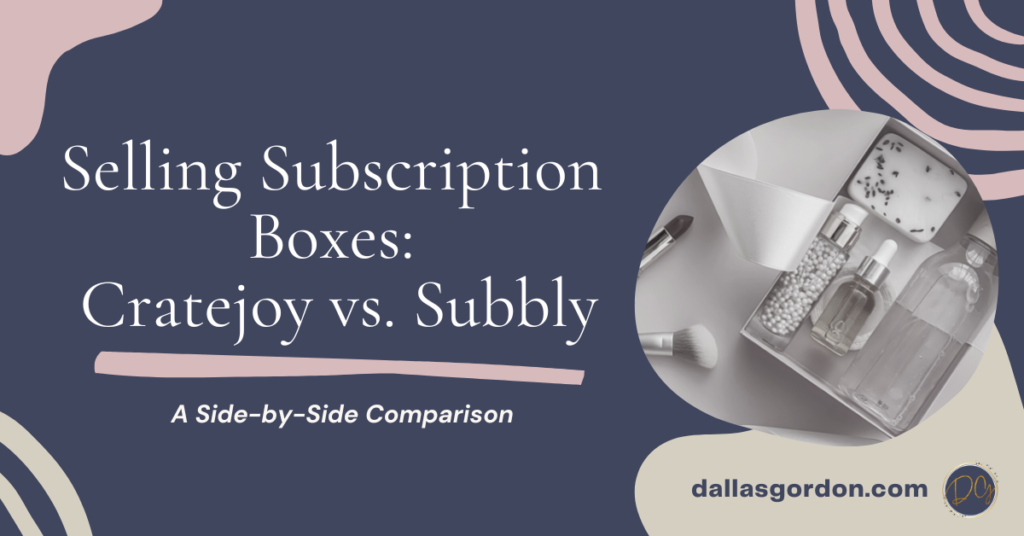 Selling subscription boxes is a great way to increase revenue for your business, and there are two popular services that make it easy to do: Cratejoy and Subbly. In this blog, we're going to compare the two side-by-side, so you can make an informed decision about which one is right for you.
Subbly PROS
Subbly is user-friendly. It's easy to set up and log in and out of on a daily basis to know what's happening in your daily operations. You can easily add your products and also migrate your customers from a different platform. 
Subbly has plenty of resources to help you succeed. From blog posts to help articles, you can find helpful tutorials and tips on how to grow your subscription box business. 
Subbly has flexible and reasonable pricing. You can customize a plan that works for your business depending on what growth stage you are in. 
Subbly has excellent customer service.

No matter what hour of the day, I can contact them through a quick chat and get a timely response. They also provide video walkthroughs and help articles if you have specific questions about navigating the platform.

Subbly has top-notch subscription management tools. Everything you need from managing your customers, emails, or analytics is available for you. It's a one-stop shop for all the things you need to run a successful subscription box business.
 Subbly provides the space to run your business but you remain in control of your business. You have the freedom to make decisions for your business and the way you choose to manage options such as shipment and cutoff dates or the type of offers you have. You can decide and you are not restricted on what you can do.
Subbly CONS
Subbly's website customization is not as good as other platforms like WordPress. However, Subbly offers an option to build a great site with their website builder and are constantly improving and updating it.
Subbly doesn't have a marketplace for you to list your subscription to. Instead, you'll need to be responsible for your own marketing and traffic.  
Cratejoy PROS
Cratejoy has become a major player in the subscription box game, offering a huge network of customers and paving the way for traffic targeted to those looking to purchase subscriptions. With Cratejoy, you can get your first subscribers and access their Marketplace, where people are actively looking to purchase subscription boxes. 
Setting up your box on Cratejoy is simple, and they provide a system to manage your subscriptions and shipments. 
Cratejoy has loads of resources to get started, such as profit calculators and their blog which is full of helpful information.
Cratejoy offers marketing opportunities to help you promote your box. All in all, Cratejoy is a great choice for those looking to get started with their subscription box. 
Cratejoy CONS
Once you are listed on Cratejoy, you can't remove your subscription from the platform.
Cratejoy charges many fees, so it's important to know the fee structure before signing up. They also tend to increase their prices fairly frequently, which can be a major drawback. 
Cratejoy does not give you full control over your business. Cratejoy makes it difficult to terminate your account by keeping your data stored for an extended period of time. In some cases, this can be up to three months, and there may be a fee associated with terminating an account.
One of the most important decisions for your subscription business is choosing a ship date to ship out boxes to customers, as well as determining your cutoff dates. Unfortunately, Cratejoy has a limited system when it comes to setting these dates, and businesses have had to choose from what is available. As a result, customers can become angry and confused because of differences between the shipment times on the website vs actual shipping times. 
Cratejoy's customer service is not the greatest. Responses are often delayed and it can be a struggle to get exact answers to questions asked. 
On top of this, businesses are selling on the same site as their competition, which can lead to customers being distracted and choosing another subscription. This makes it harder to retain your customer base. 

Cratejoy has not made any major changes to its platform in recent years. Instead, they have focused their efforts on their marketplace. This can be limiting for sellers as the market continues to evolve and this requires new features and improvements.
Can You Use Both Cratejoy & Subbly Together?
Absolutely! The main benefit of using both platforms is that you get to run your business with Subbly and gain full control over your business and avoid too many fees while also taking advantage of Cratejoy's large subscription marketplace. All of your marketing efforts can be directed towards your own website with Subbly while also having your subscriptions listed on Cratejoy. If you list your subscription on Cratejoy's marketplace vs having an actual store, you will only be charged fees for sales made there. This is a great way to get the best of both worlds and maintain your customer base. Additionally, you won't have to worry about too many crazy fees in the long run. 
In the end, it really comes down to which service is the best fit for your business. Cratejoy is a great choice if you're a new subscription box owner and need help with marketing and traffic. On the other hand, Subbly is ideal if you want an affordable, all-inclusive solution with powerful marketing and data analytics tools.
When deciding which service is right for you, it's important to consider your budget and the features you need. Evaluate your subscription box business's needs and decide which service fits your needs best.
If you'd like to learn more about Selling Subscription Boxes: Cratejoy vs. Subbly, I invite you to watch my full video here:
I invite you to get started with Subbly here
Plus, don't forget to download my free guide: No Hustle Strategies for Purpose-Driven Entrepreneurs. It's packed with insights on how to market your business with ease while honoring your natural gifts.
.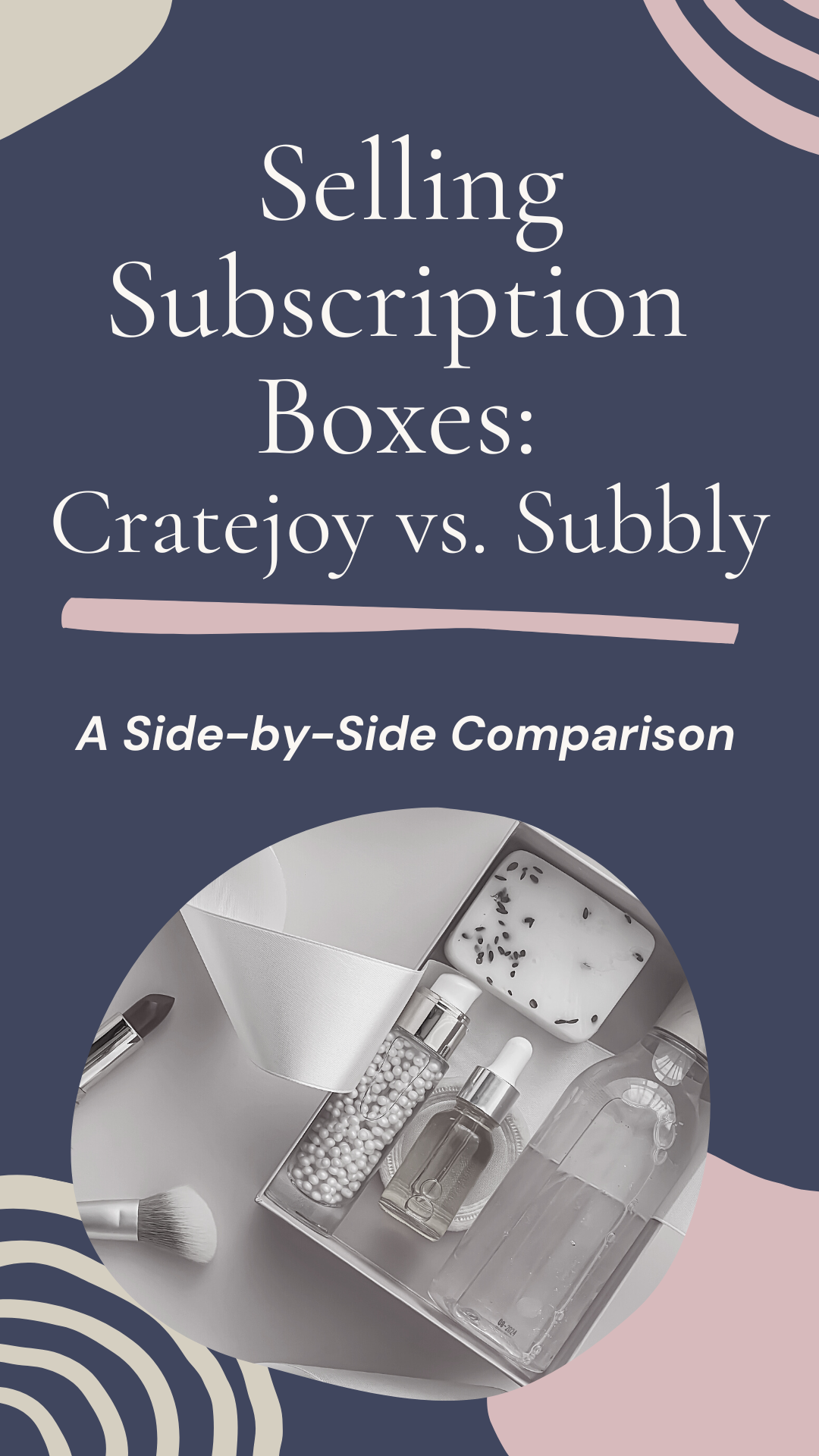 ---