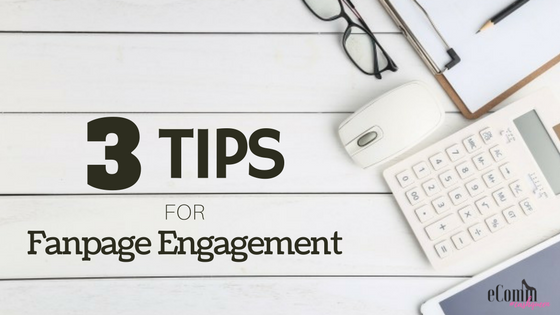 Hello, eComm Rockstars!
Question for you? Are you struggling with your fan page engagement? Worry no more! In this tutorial, I am going to share with you 3 wonderful tips to increase engagement on your fan page!
So now for my secret sauce:
1. Make sure you're home when they visit! / Fan Page Engagement
What do I mean by this? Don't have visitors landing on an empty page or a page that no ones posted to in forever. That's a BIG NO! Post consistent visually stimulating images & posts that catch attention! No one wants to visit an empty page. Be sure to fill your page with engaging posts. 
2. Be sure to post 98% of what they "want" not what they "need" / Fan Page Engagement
They need your product but they don't know it yet. Grab their attention by posting things that make them laugh and inspire them. Connect with your audience by building trust and then slide your offer in every now and then. Once you build an engaged, passionate audience you'll find your loyal customers!
3. Be sure to join the conversation / Fan Page Engagement
Monitor your comments and keep the dialog between you and your followers going. When comments go unnoticed it gives the impression that you aren't interested in connecting with your followers. Nothing is a bigger turn off than not responding to your fans! Relate to them and make them feel welcome!
Here's the video version of this tutorial:
Let's turn up the engagement! Ready for more? Grab my Free Fan page Checklist HERE or join the Masterclass & become a Fan page Genius! Beta discounted price! Get in HERE.
Would you like to join my exclusive FREE Facebook group to 10x your eComm biz with the group accountability you've been looking for? Click HERE to join.
Much Love,