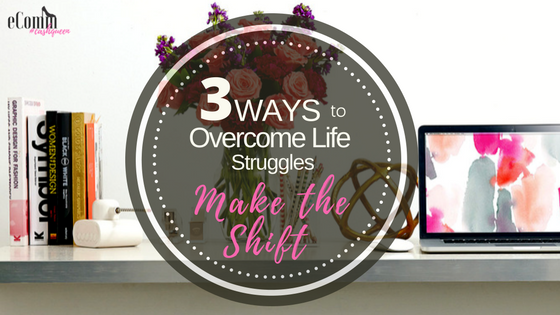 Hey there, lovelies!
I'm checking with you to talk about this great movement that I was so inclined to start a few weeks back! The movement is called "Make the Shift". Many of us struggle with going in circles, over and over again. We know where we want to end up in life, but at times it can be quite confusing trying to determine how to change your life. That's just what this shift is all about! Sound interesting? Read along:)
Many times as humans when we see so many things going wrong with our lives, we try to place external, temporary band-aids on those issues. Band-aids as you know, are only temporary fixes. We often neglect the real root of the problem because some of these "deep down" issues are way too painful to fix.
Want to know the answer to a better relationship? Look within…
The key to a prosperous business? Take a look within…
Tired of your wheels spinning in place? Time to look within…
It all starts in the mirror! This is why I'm extending a personal invite for you to join the Make the Shift 10 Day Challenge and supportive movement where you can begin shifting from a negative path to creating the wonderful life that you've always wanted!
So, what are you waiting for? Say, "YES" to CHANGE and get started now HERE.
Check out the video for more about the great shift!
Best,