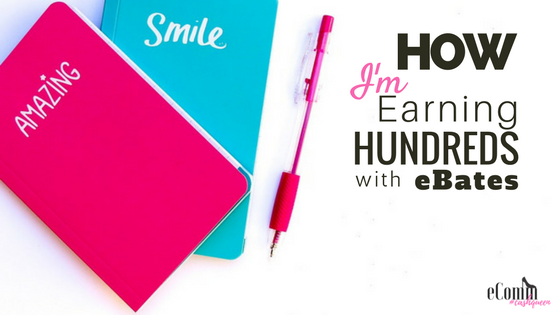 Hey there, go-getters! I have another stream of income I've been using and excited to share this with you! In this tutorial, I am going to show you how you can get a portion of your cash back every time you shop online! Let me tell you… Before I learned about this, I wasn't one to use coupons or cashback programs. My mindset has taken a great shift since I started earning more. My aim is to save money wherever and whenever I can. Now we can put money back in our pockets when we sign up on cashback websites. My top favorite is Ebates.
What you need to do is to simply register an account, go to your favorite online shopping website while on Ebates and you'll get notified about rebates and coupons available on that particular store! Another website that I signed up for is Upromise.com. It doesn't have as many stores available as Ebates does, but it's still definitely worth signing up.
One more thing that you can do is install the Ebates button on your Google Chrome browser so that it'll be easier for you to access Ebates whenever you're shopping online.
Watch the video below to get the Ebates details 
You can sign up on Ebates by clicking HERE, and for Upromise click HERE.
Head on over to Facebook, join the Free Facebook Group HERE, and gain access to exclusive tips and tricks to help you be a great success in your eComm Biz!
More Power,