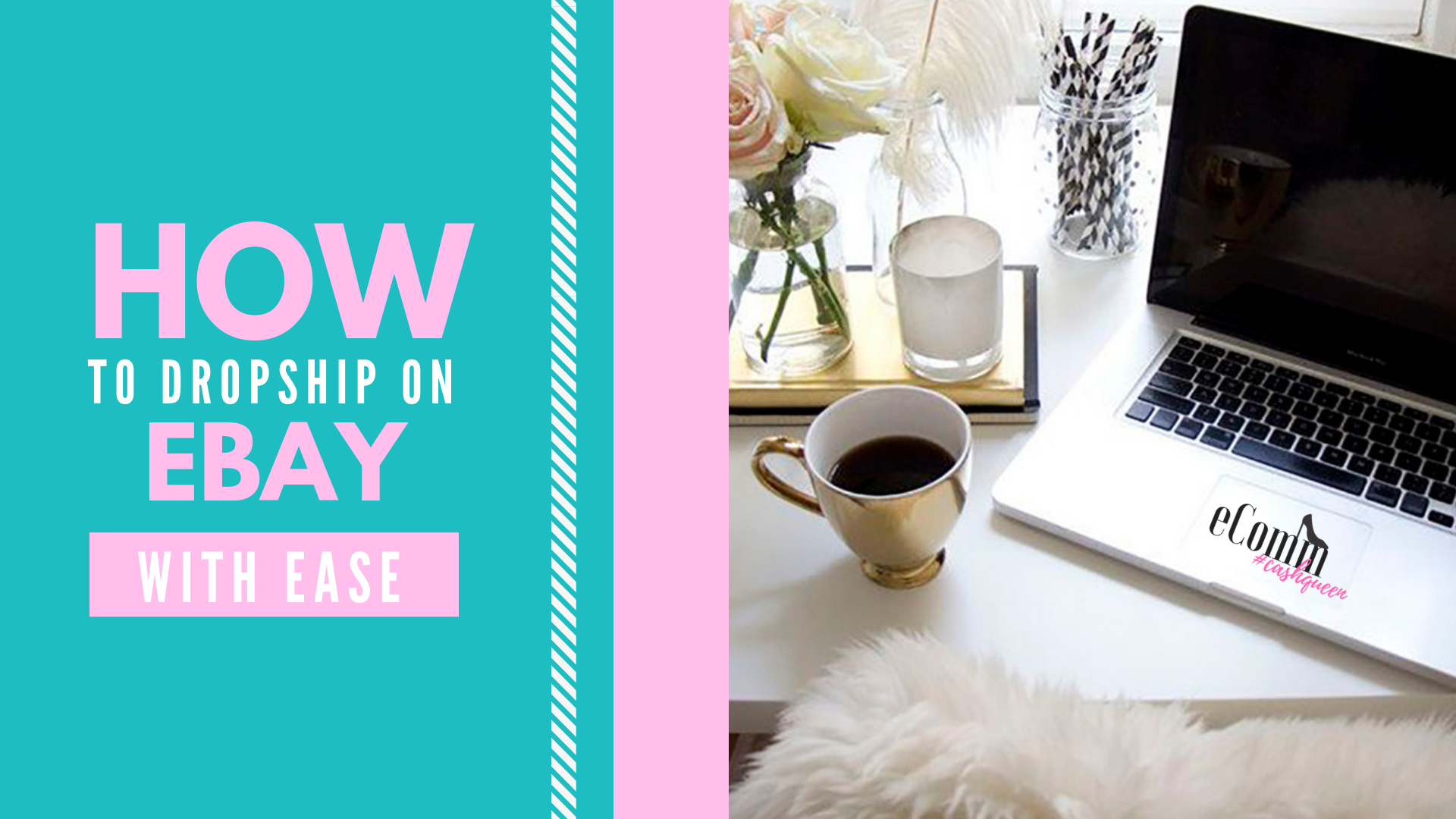 Many of my eComm students have heard me often say in the past that, "eBay isn't my friend." I used to dislike dropshipping on eBay simply because I was getting little to no results. I felt that eBay was way too time-consuming with skinny profits. When I spend time on a platform, I love to see my results fast and eBay was a bit too slow for me.
News flash!
I have an announcement to make: I now pronounce eBay my new BAE! I have fallen in love with eBay for the first time. I've begun to master selling on the platform and I've made thousands relatively quickly since jumping back onto the platform. eBay is consistently making some nice money for my family and I'm happy to share my new favorite tool which has saved me loads of time with product sourcing.
The tool is called:
DS Genie! I've absolutely fallen in love with this tool and the community that comes along with it. DS Genie is an easy to use tool that saves me loads of time with eBay dropshipping.
What I love most about this tool is that it does a bit of everything all in one tool, so you won't need multiple tools to efficiently run your eBay dropshipping business. It's absolutely worth every penny and if used consistently it pays for itself. It comes with great training, community and support groups. The tool does everything from finding other dropshippers, listing items, tracking profits, tracking gift cards, fulfillment services, tracking inventory and so much more! I'm using the tool daily in my dropshipping business.
Ready to give DS Genie a try? Jump in with your FREE trial now HERE.
Any questions about my experience with the tool? Drop me a comment below and let me know you stopped by. I'd love to hear from you.
Get my free dropshipping guide HERE.
The Profit Freedom Tribe Academy & Mastermind has officially launched! Learn more HERE.
Give my eBay Dropshipping tools a try here:
If you are looking for more free eComm tips like these or perhaps looking to get started, I invite you to join my FREE Facebook group, The eComm Profit PROS HERE.
Blessings,